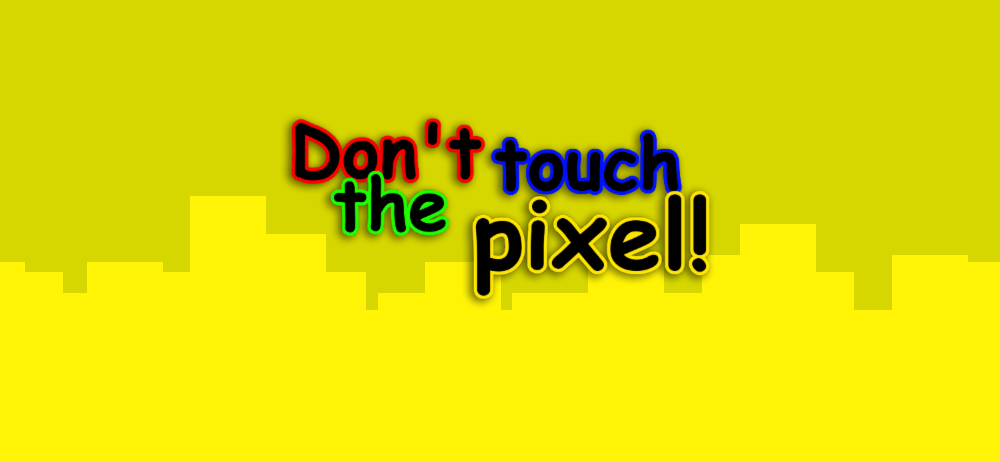 Don't Touch the Pixel!
Loading SWF for the first time...
Don't Touch the Pixel is a super fun game in which you must avoid pixels shooting at you. There are 20 different levels, arena mode in which you try to survive as long as you can. Fun gameplay comes with great chiptune music and nice graphics.
---
Write in the comments how long you survived in the Arena Mode and did you enjoy the game :)
---
Instructions:
Use your mouse to move the pointer/cursor around the level. Avoid hitting by pixels and don't touch red bars or circles.
Shield:
When the black bar at the bottom of the screen will full up, a text will appear above it. That's when you know that your shield ability is ready to use. Simply press SPACE and watch pixels as they bounce off of your shield. But be careful, it only lasts for a few seconds. After using your shield the bar will reset.
Hearts:
Hearts are displayed in the upper left corner of the screen in training and arena modes. They indicate your lives. In the arena mode you start with one heart and you gain more (up to 4) as you progress through the game.
---